Whilst working at CERN in March 1989, Tim Berners-Lee submitted a proposal for an information management system to his boss, Mike Sendall. 'Vague, but exciting', were the words that Sendall wrote on the proposal. Bet he keeps a bit of a low profile these days huh....
This manuscript turned out to be the foundation on which the concept of the World Wide Web was built. The biggest innovation of our civilisation. See the front page of the report below: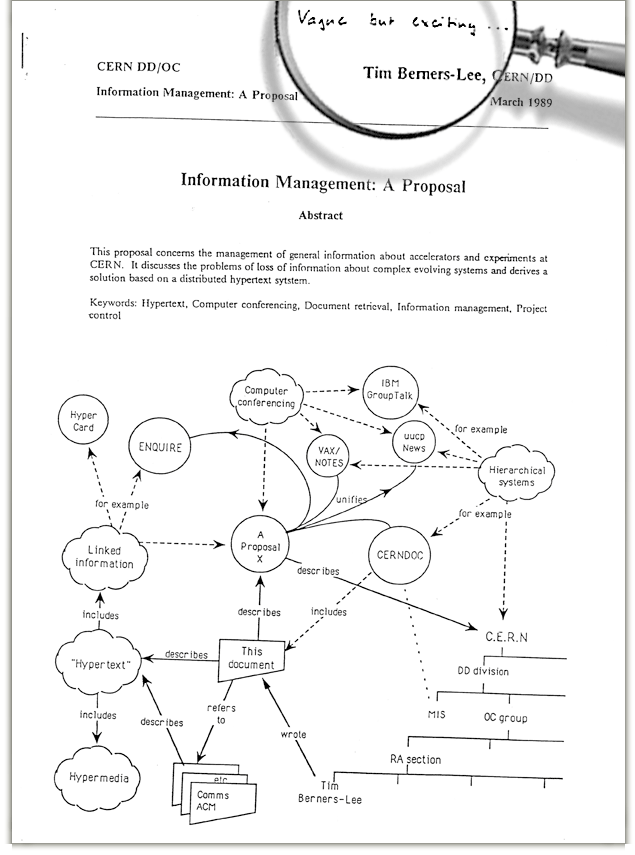 Here is the computamatron that Berners-Lee used to write it.
If you're a bit of a mental just like me, you might enjoy reading the full transcript
here
NEEEEEERRRRRRRRRRRDDDDDDDD!